University of Klagenfurt
UI Design (Employment)
New design for the intranet based on Confluence
The intranet is a kind of knowledge base plus communication tool for the employees and organizations of the university. The intranet uses the collaborating tool Confluence from Atlassian. The subpages are oriented towards the material design, to minimize the customization effort. The main page focuses on the several messages that are published in the intranet.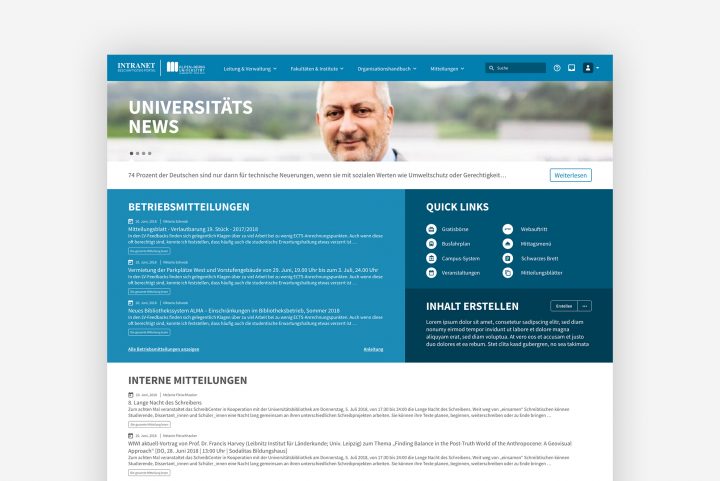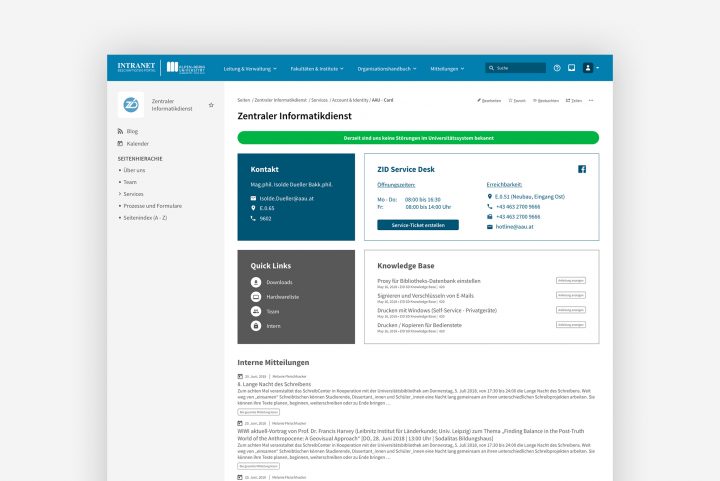 Sidebar Navigation – Campus System
First Version
This version was just a standard sidebar design for the current navigation. Additionally, the sidebar is foldable. However, this version wasn't an improvement and had some disadvantages.
Refined Version
The refined version is designed for business services which shape the campus system. With this design, it's possible to reduce and optimize the navigation step by step.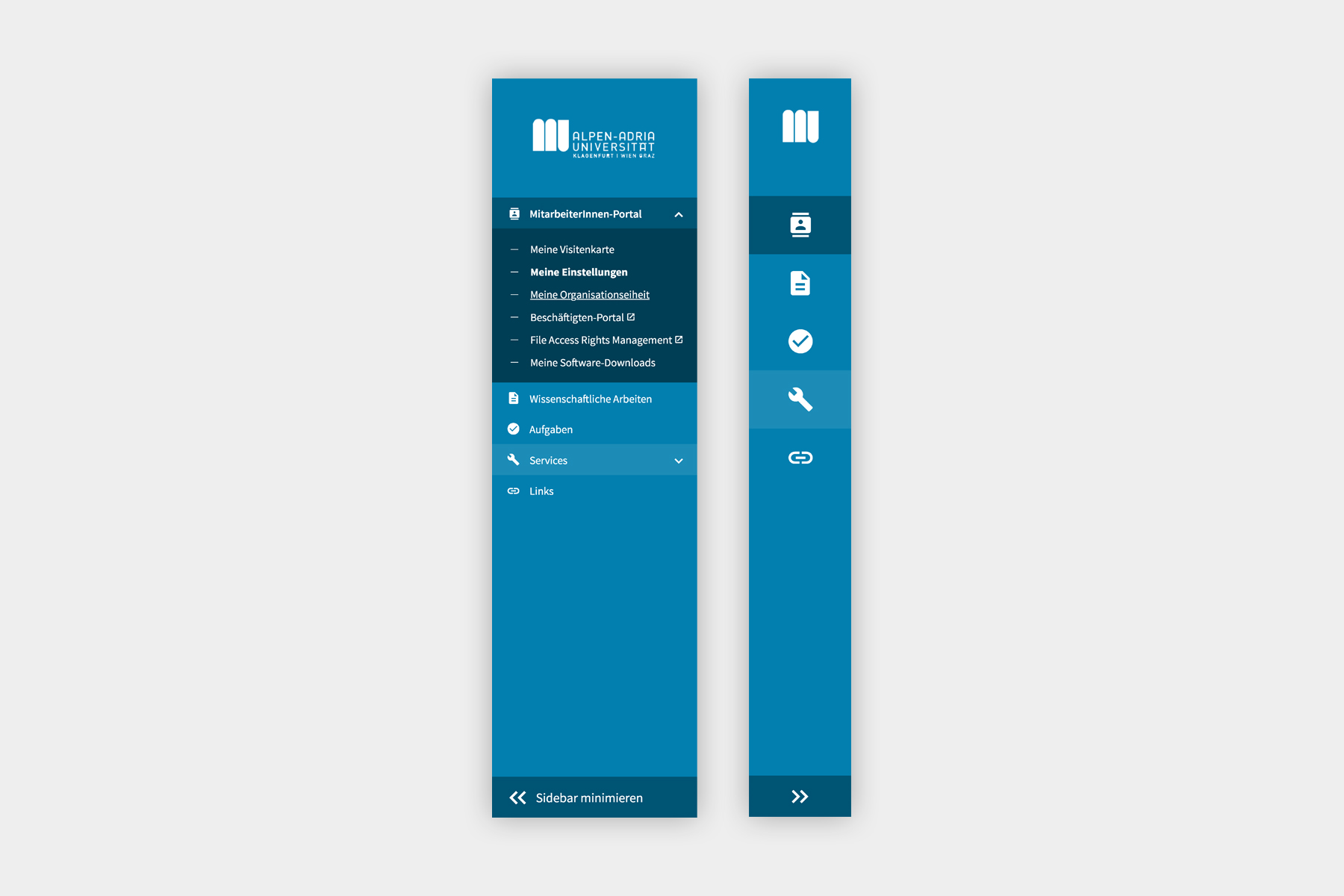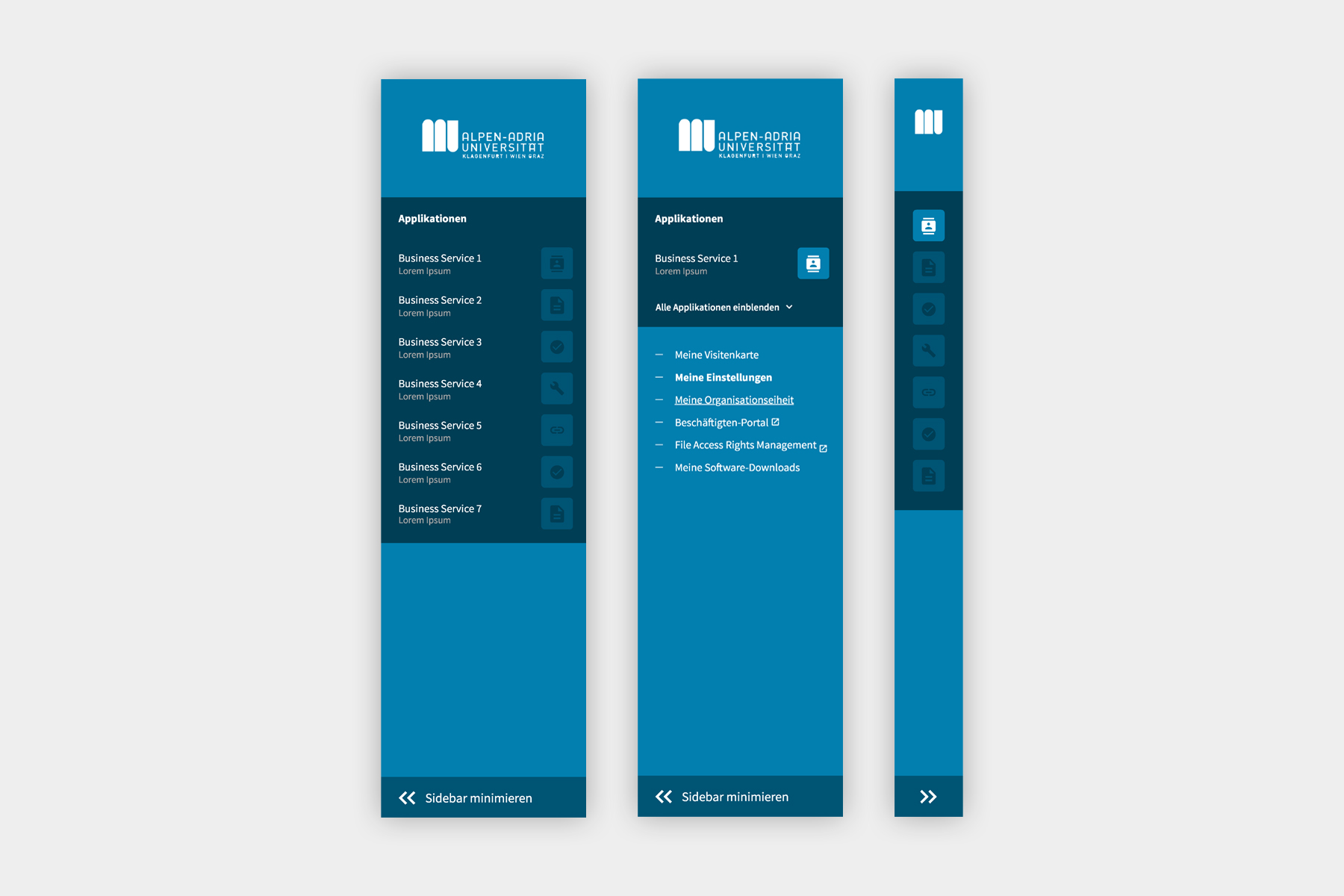 A new online experience for the students and the staff of the University.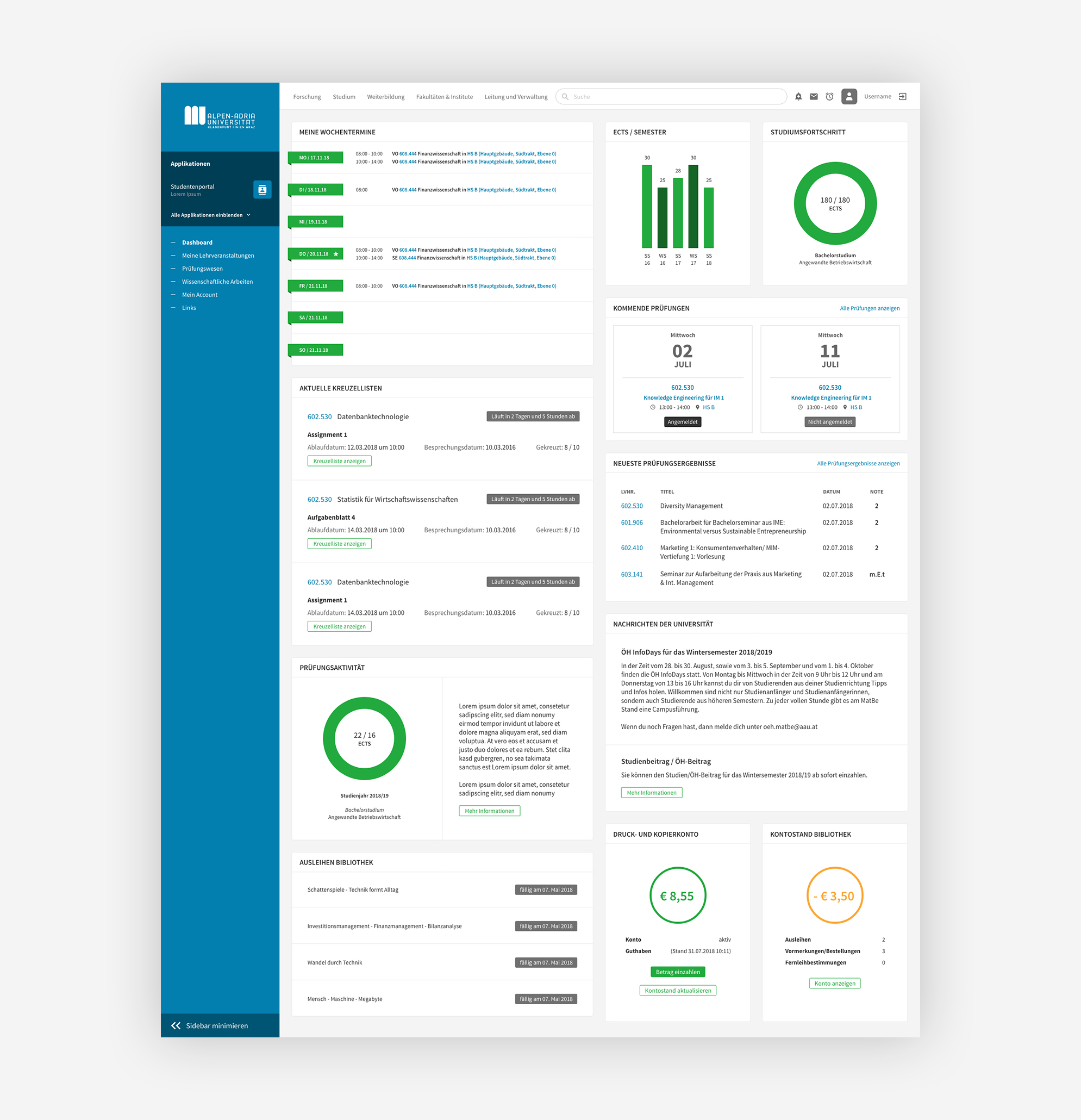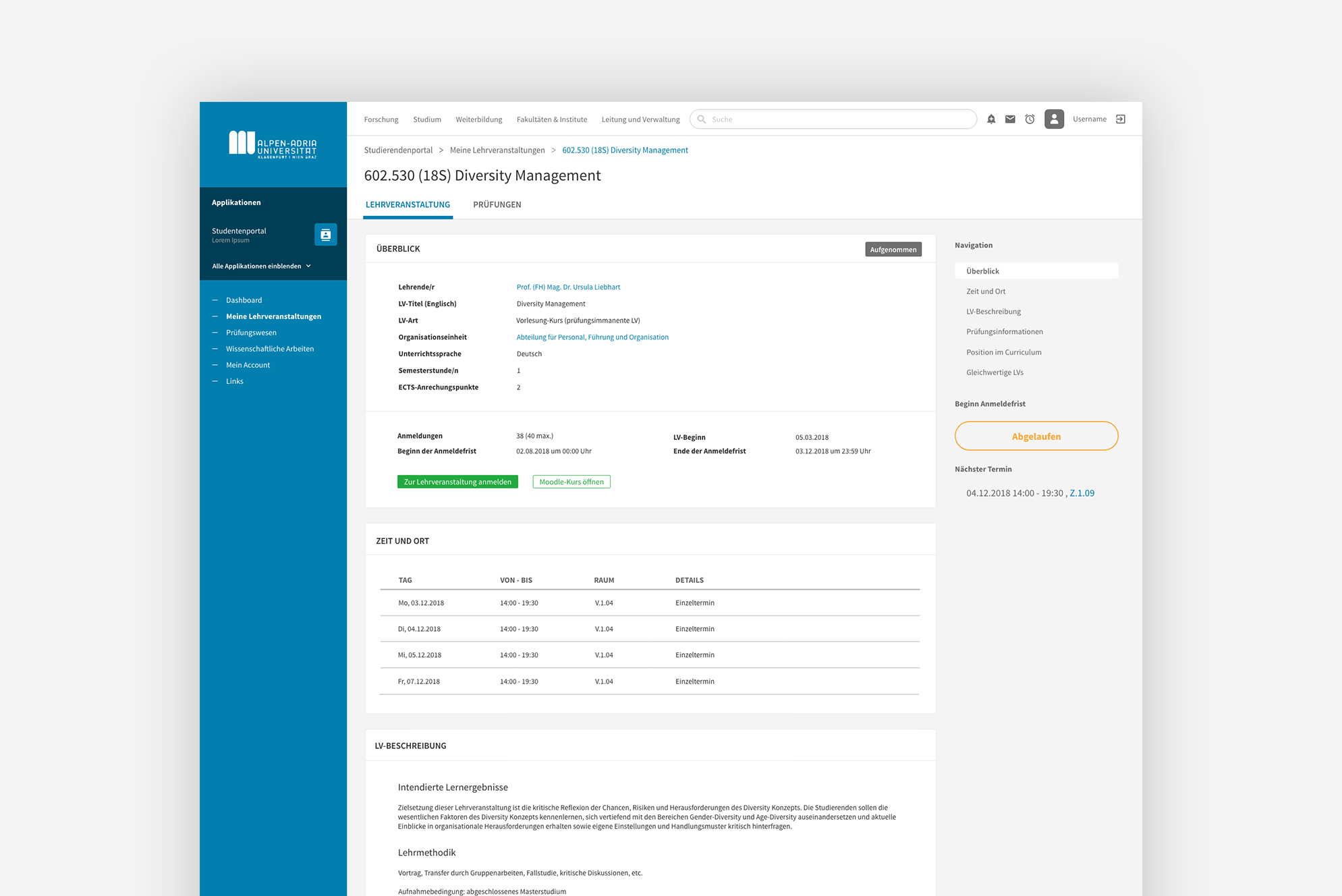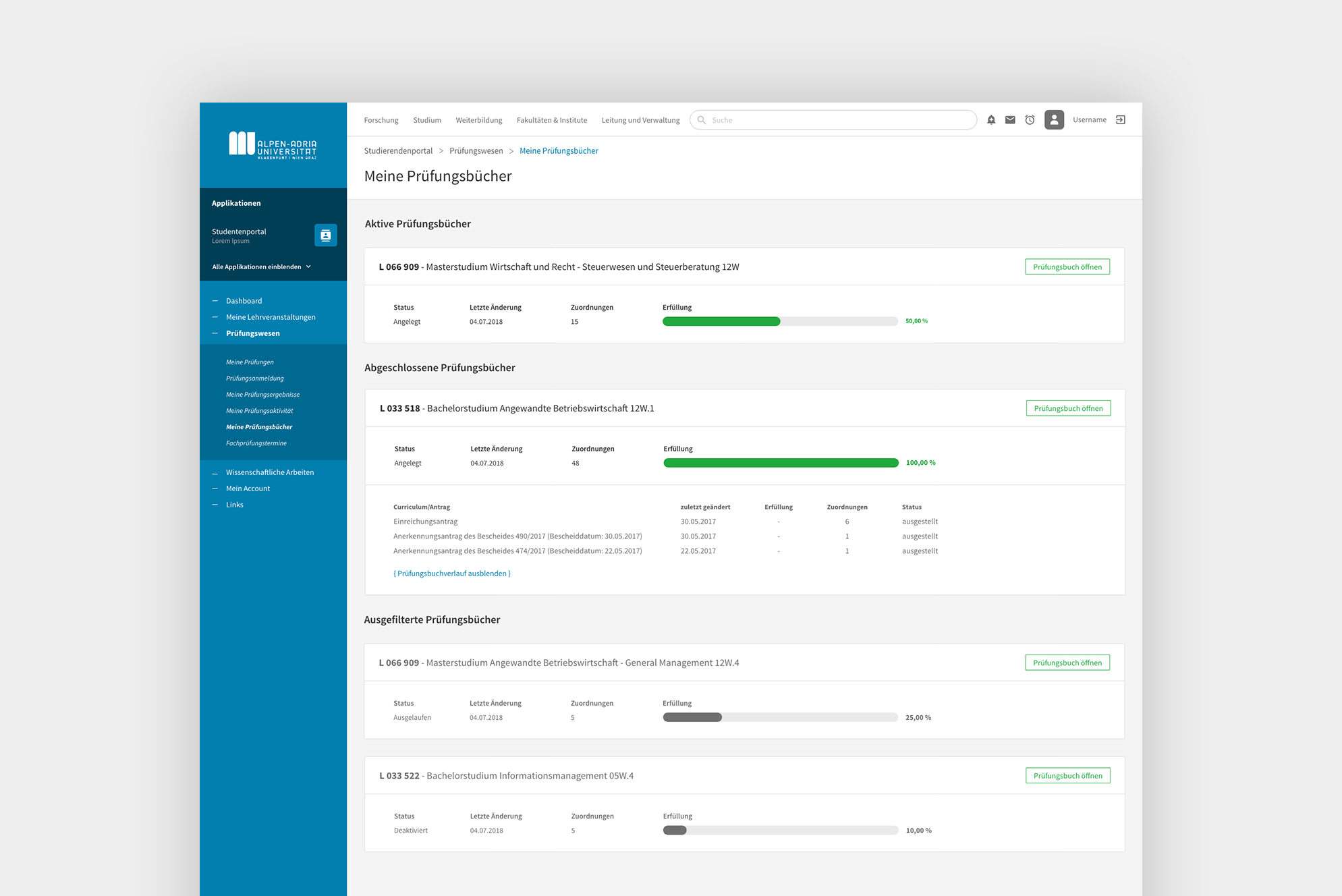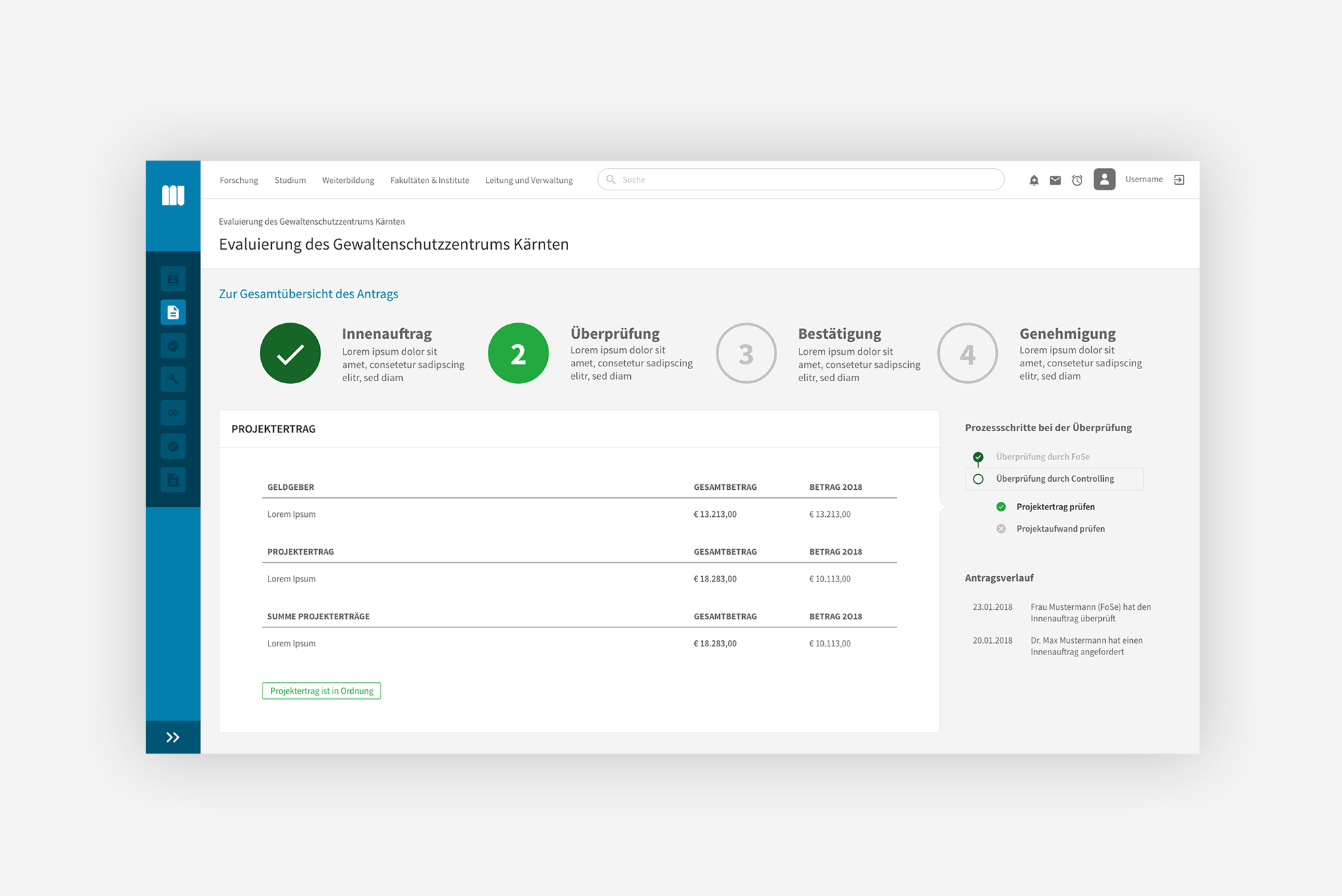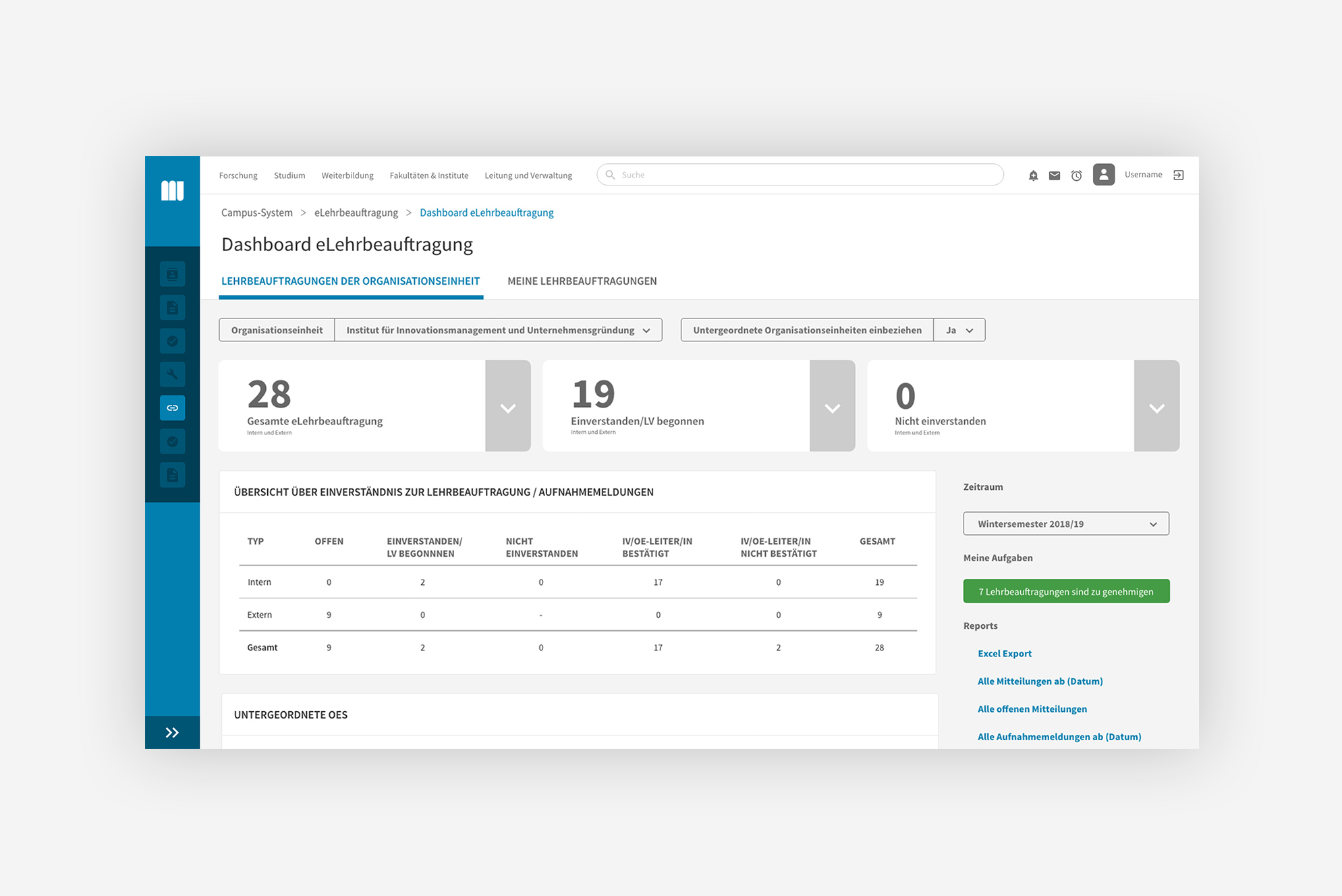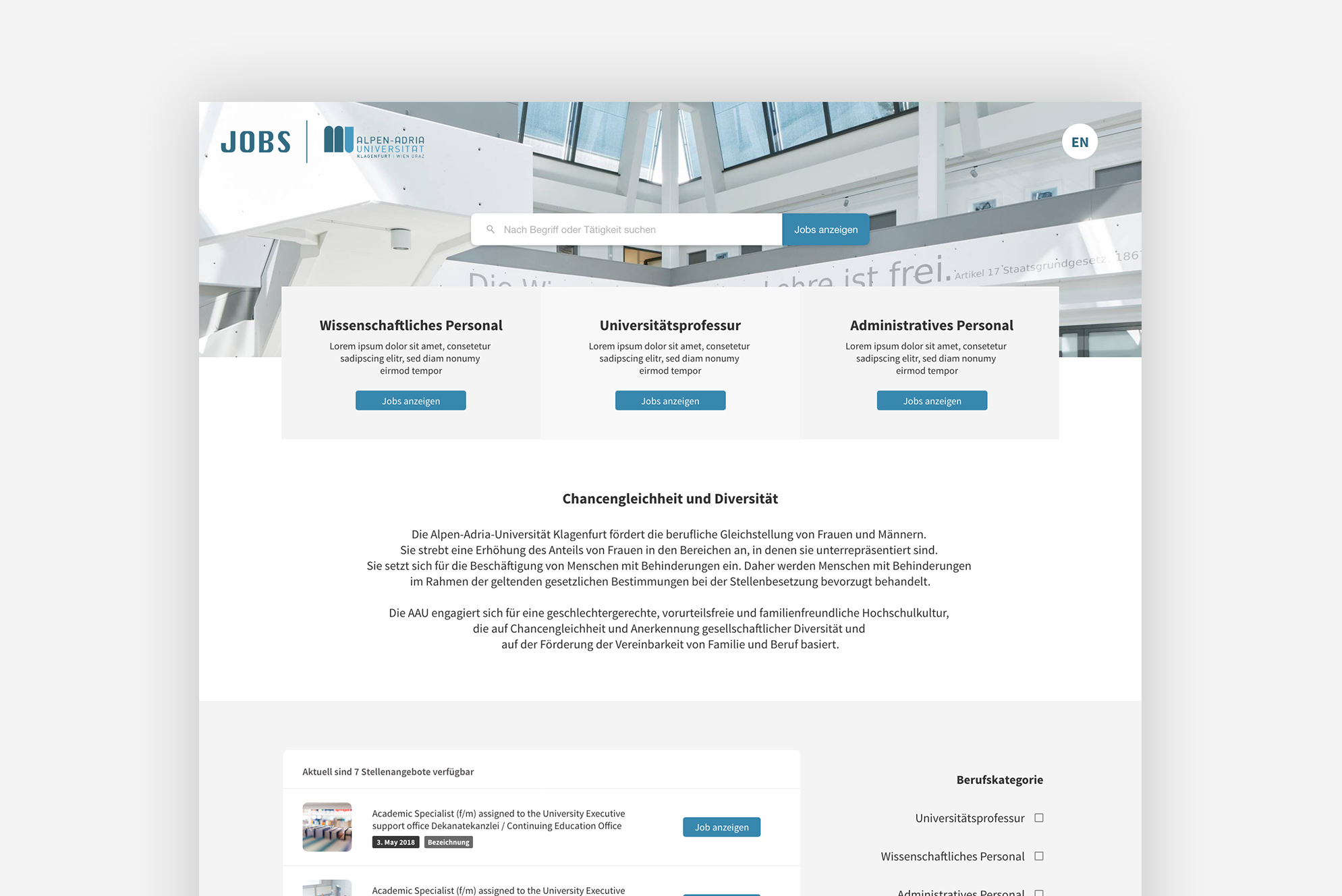 Do you plan a new digital interface or looking for a visual upgrade?
☞ Let's have a talk.