80s Party Poster
Designing an event poster for a cafe/bar with different color options

Before I start with a poster design I visit Pinterest for some general inspiration. This means that I look for general poster design styles and ideas which don't have to relate to the topic but inspire me for the following design. The inspiration could be many different things like shapes, grids, textures and so on. In the next step, I would research what specific elements or styles match the topic. Then I roughly sketch my first idea on a piece of paper and start to digitalize it in Adobe InDesign, Illustrator or Photoshop. Almost every time the first idea isn't that good or didn't work as expected, so I only keep the elements I like for the next idea. I repeat this process until I created something that works and looks great.
I also ask the client for feedback at an early stage to keep the process lean and efficient. I also try to give different options to choose from because then it's easier for the client to decide. My favorite version was the second one but the client has chosen the first color option as the final poster. The first version looks also really nice and I would maybe print both versions and combine them on a poster wall to create a nice contrast.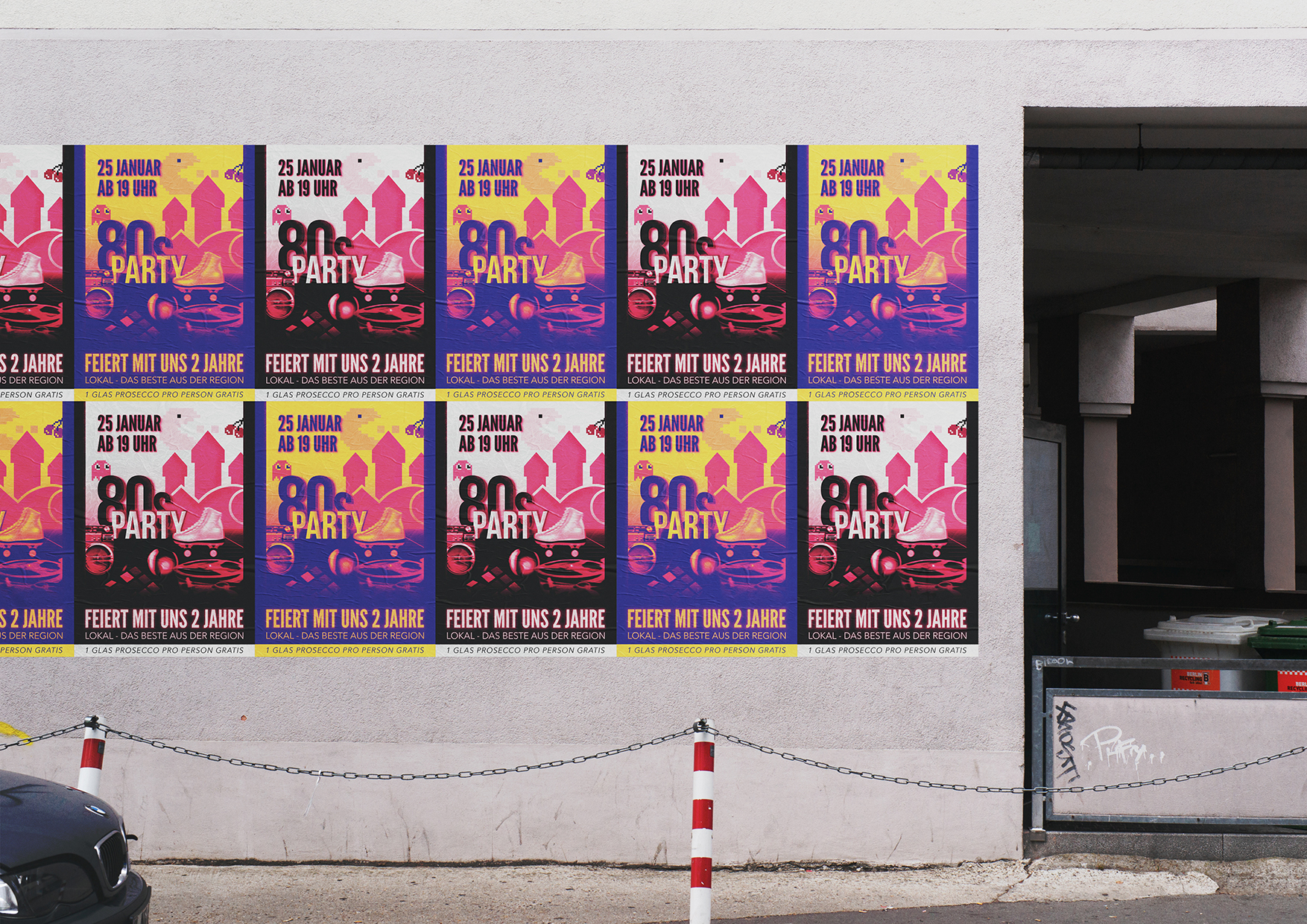 Do you need a special and creative poster for your event?
☞ Let's have a talk.